There are more than one hundred diets in the world, besides, you yourself can come up with a new one, based on some scientific facts and your experience Slimming. It is proved that in order to lose excess weight without harm to health and hold it normally for a long time, it is necessary to adhere to proper nutrition all your life. But if you are not ready to do it right away, rice is suitable for you diet. We will tell the essence of the rice diet how to eat in a rice diet and how much you can drop excess after its end.
What is a rice diet: pros and cons of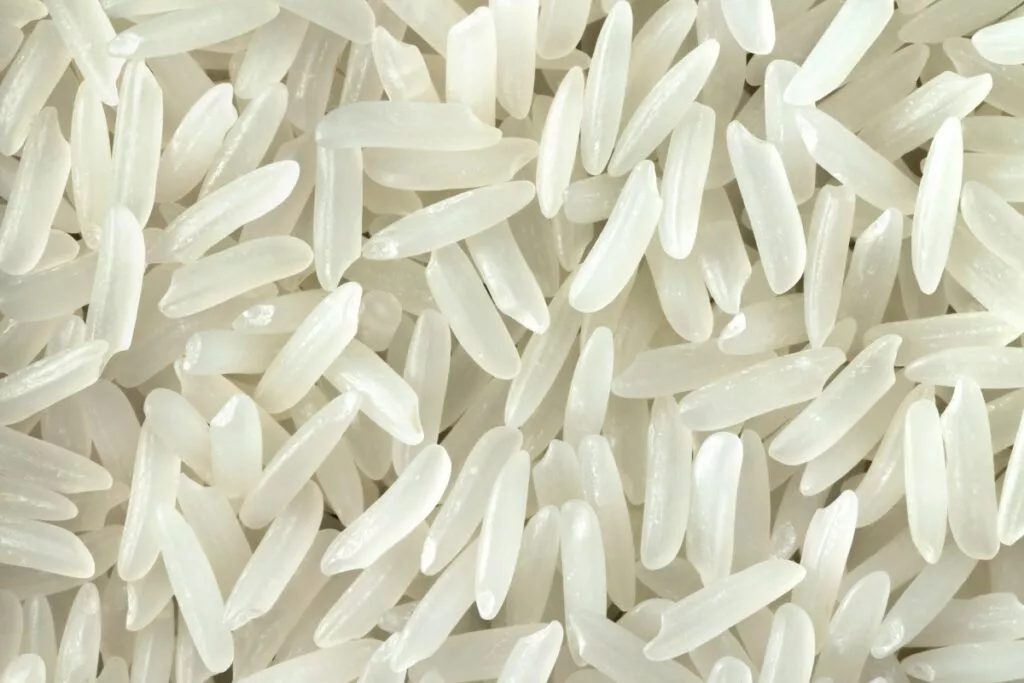 The rice diet was invented by the German scientist Walter Kempner in 1939. Studying the benefits and harm of nutrition in the fight against various diseases, he came to the conclusion that people who use a lot of rice were healthier. Kempner saw that rice lovers do not suffer from obesity, they are less prone to cardiovascular diseases, diabetes.
Rice – low -calorie product (200 kcal per 100 g) with a glycemic index of 69 units, and in brown (unnecessary) rice it is generally equal to 50 units. Nevertheless, the product provides prolonged saturation, in addition, it is able to remove excess salt and water from the body. In rice, especially with a drill, a large amount of fiber, indispensable for digestion, and most importantly – weight loss. Rice is a gluten -free product, so people with intolerance to this substance can safely consume it.
If you adhere to a rice diet correctly, adding vegetables, fruits and protein to the diet, you can get rid of up to 10 kg per month, and weight loss per week will be about 3 kg.
Like any other, the rice diet has its drawbacks. For example, it is noted that with water the rice removes the beneficial salts of potassium, and the absence of protein in the product negatively affects muscle functionality. In addition, if you adhere to a rice diet for a long time, the appearance of constipation is possible. Therefore, it is important to drink at least 1.5 liters water per day.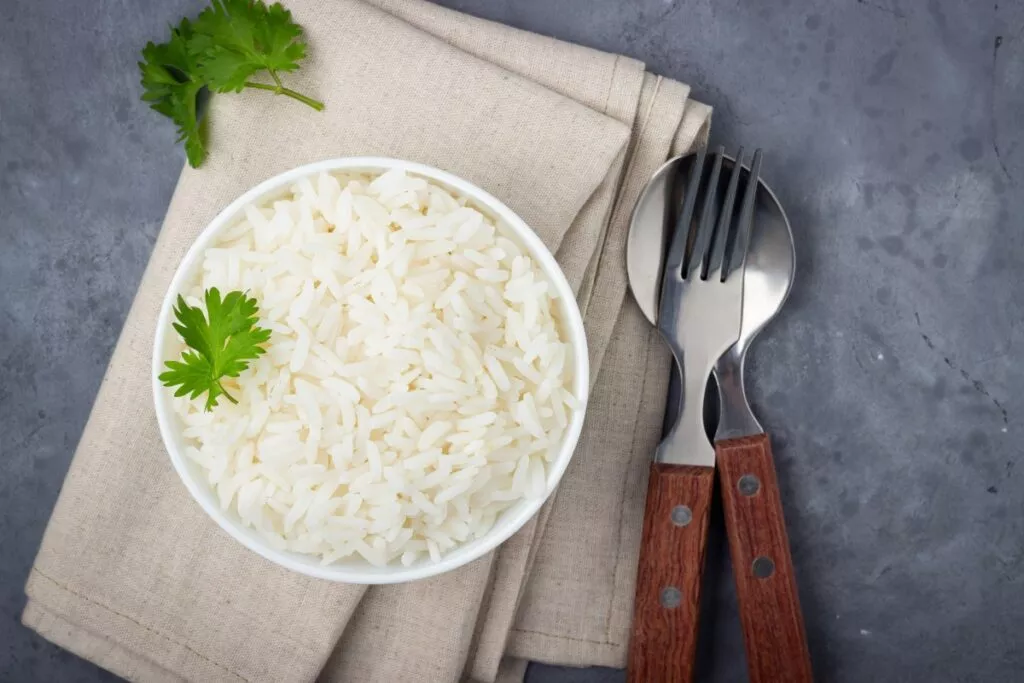 A rice diet is not recommended for children and adolescents, pregnant and lactating women, those who have any chronic disease, especially the gastrointestinal tract.
Opponents of the rice diet consider it one of the most ineffective, because weight loss occurs due to the excretion of liquid and the absence of salt in dishes. And as soon as you switch to your usual food, extra pounds will probably return.
But network users consider the rice diet an excellent method for quick weight loss before important events. Effective rice days are effective.
Approximate menu for rice diet for a week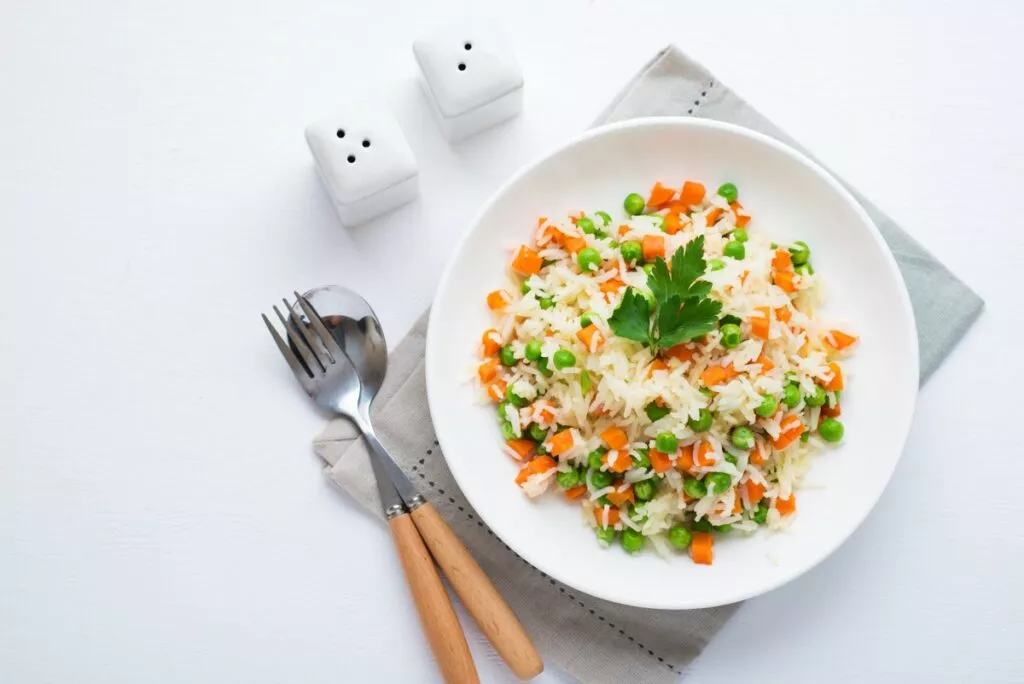 First day
Breakfast: boiled rice, seasoned with lemon juice, a small piece of low -fat fresh cheese.
Snack: green apple
Dinner: Vegetable soup with rice, you can add to it a chicken breast boiled separately without salt (200 g).
Snack: kefir (1%).
Dinner: boiled rice with stewed mushrooms or steam spinach.
Second day
Breakfast: boiled rice with fruits (apples, orange).
Snack: fruit salad.
Dinner: Fish soup with vegetables and rice, tomato salad, cucumbers and peppers.
Snack: apple.
Dinner: rice porridge with walnuts with stewed mushrooms or stewed vegetables.
The third day
Breakfast: boiled rice with dried fruits
Snack: Orange or pear
Dinner: soup on low -fat meat broth, boiled rice with beans or salad of boiled beets.
Snack: kefir (1%).
Dinner: rice with boiled meat, boiled broccoli cabbage.
Fourth day
Breakfast: boiled rice with raisins or fruit salad.
Snack: kefir (1%).
Dinner: vegetable or fish soup without potatoes, rice boiled with fish (salmon), vegetable salad.
Snack: kefir (1%).
Dinner: rice boiled with peas or fish, slice of rye bread.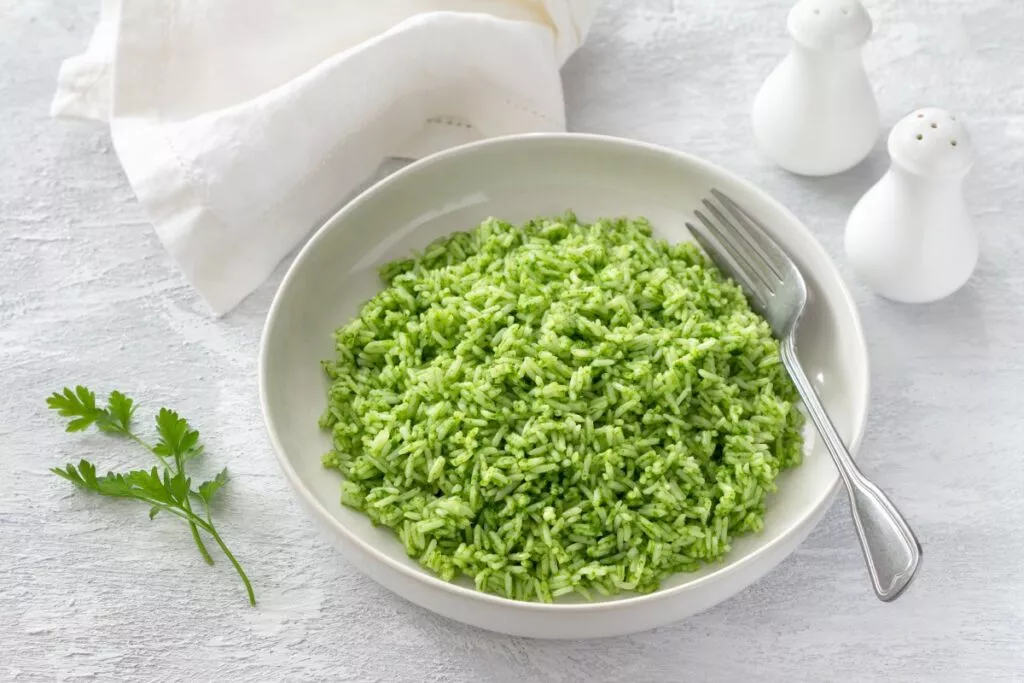 Fifth day
Breakfast: boiled rice with fruits.
Snack: cottage cheese (5%).
Dinner: rice boiled with fish (cod), vegetable salad or grill vegetables.
Snack: Apple or orange.
Dinner: boiled rice with colored cabbage or zucchini with the addition of walnuts.
Sixth day
Breakfast: rice boiled with fruit salad of apples, pears and orange.
Snack: yogurt without fillers.
Dinner: vegetable broth, rice boiled with beetroot and walnut salad.
Snack: kefir (1%).
Dinner: rice boiled with broccoli or with boiled chicken fillet (200 g) or salmon.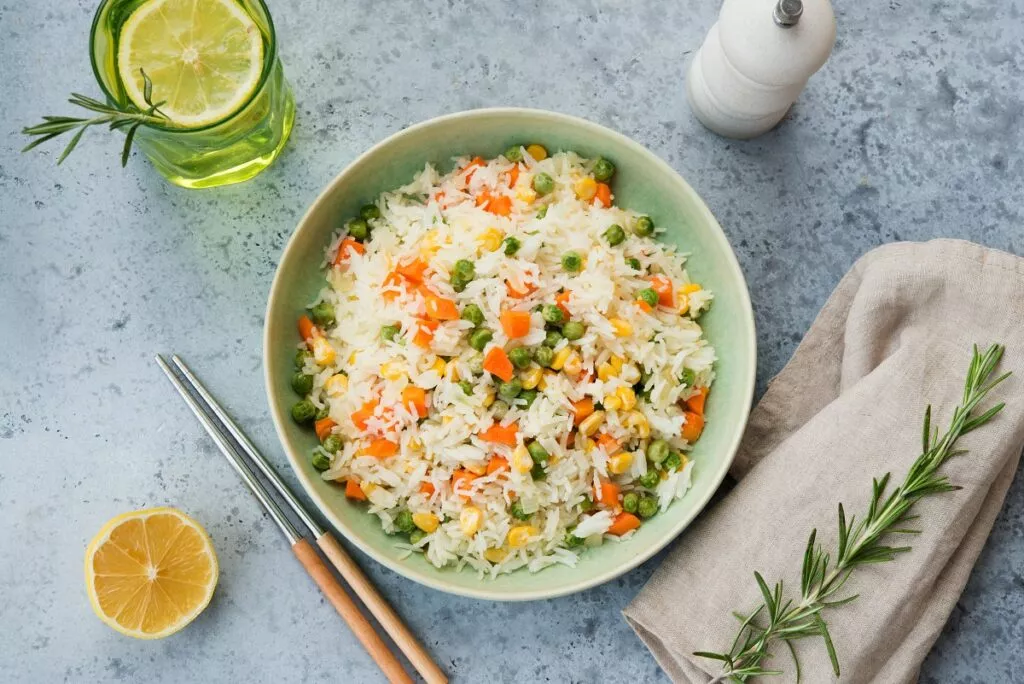 Seventh day
Breakfast: Small -fat cottage cheese (5%) with fruits or spoon of honey.
Snack: yogurt.
Lunch: vegetable soup, boiled rice with chicken breast or oily fish (200 g).
Snack: kefir (1%).
Dinner: Boiled rice with spinach or boiled colored cabbage or broccoli.