Many women now do not imagine their lives without Gel-varnishes and building up-you just remember those days when you had to pour ordinary varnishes over the manicure for hours, so that it looked at least more or less neat. And if I did nail art in the evening, then in the morning I woke up with a imprint of the sheet on the nails. And then: the varnish was constantly erased at the tips, and I had to redo the manicure once every few days. The appearance of persistent coatings, UV and LED lamp has forever changed this situation. The technology of a double source of light for drying gel polish is very popular today, so it is not surprising that UV and LED lamps are now included in the starting set for manicure not only of any nail master, but also for ordinary non-professional users.
Every woman can make an increase, choose a persistent Gel polish, Gel-pass, Polygel to create manicure or limit yourself to standard varnish. The main thing is to have a choice.
What is UV and LED lamps
UV and LED lamps are devices for polymerization (drying) coating. Ordinary varnishes dry in the air, while the polymerization of gel polishes, pastes and other polymers require ultraviolet rays. Drying lamps launch the polymerization process: due to photocathicists, which are part of persistent coatings, gel polishes (pastes, actress, Polygels etc.) dry and become solid. UV lamps (fluorescent) belong to the first generation of lamps for dried persistent coatings for manicure, and LED lamps (LED)-to the second. Both are very popular gadgets for manicure.
The modern assortment of lamps for drying nails mainly consists of UV and LED prints. They are powerful enough to create nail art of any complexity, but at the same time, gadgets still remain safe even for home use, if you take all precautions.
There are hybrid devices with a combination of both types of rays, but it is UV and LED lamps that are considered the most popular. Firstly, due to a wide range of prices, and secondly, due to the presence of a huge choice of shapes and sizes. Thirdly, the technology is very effective, therefore it does not need any special modification. In addition, many devices are portable, which allows them to be used both in the cabin and at home. Drying lamps are quite easy to use, which is especially true for novice craftsmen who had previously had no experience with devices for polymerization.
Despite the popularity of devices, now there are a lot of myths on the network about the harm of ultraviolet light and LED lamp for nails.
To understand the issue, Beauty Hub turned to expert Stanislav Dieva, marketing manager, advertising and public relations company Nail Harmony Ukraine
Stanislav Diev, Marketing manager, advertising and public relations company Nail Harmony Ukraine
Knowledge is power!
Agree, myths are born from a lack of information and ignorance of the subject of conversation. Let's start from the opposite- why was the myth of the "harmfulness" of the UV and LED operates for polymerization (drying) of coatings?
Most people who believe in this myth believe that when they come to the manicure master, they subject their hands and nails to powerful "irradiation" when they dry the coating in the UV- or LED apparatus. Moreover, the master says that it is better not to look at the radiated light, and many devices even have a special protective screen, which drops down during the procedure to protect the client's eyes from "harmful" light.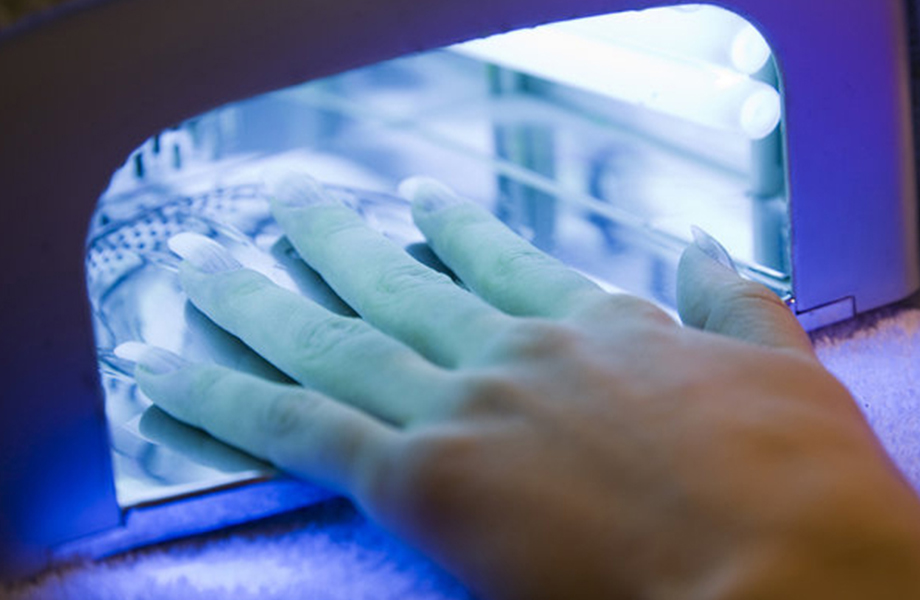 All devices for polymerization of coatings (whether UV or LED apparatus) use "ultraviolet radiation". The only difference is that the UV measures uses fluorescent lamps, and in LEDs-light-emitting diodes. In addition, there are protective screens in the lamps.
The wavelength of ultraviolet rays is in the range from 350 to 400 nanometers, and in the second case – from 375 to 410 nanometers.