The Basque cheesecake appeared in 1990 in San Sebastian in the La Vina bar, its author-Santiago River. The chief's idea was simple-to prepare a very delicate cheese dessert that differs from the classic New York cheesecake.
The dessert seems simple, because it contains few ingredients and there is no biscuit pillow. Nevertheless, the technology for preparing a Basque burned cheesecake is one of the most difficult. We will tell you how to bake the dessert correctly, and share recipes for the classic Basque cheesecake, as well as a cheesecake with goat cheese-as an option for a dessert for keto-menu. Find out how to bake a bascist cheesecake with strawberry-raspberry sauce.
Secrets of cooking a Basque cheesecake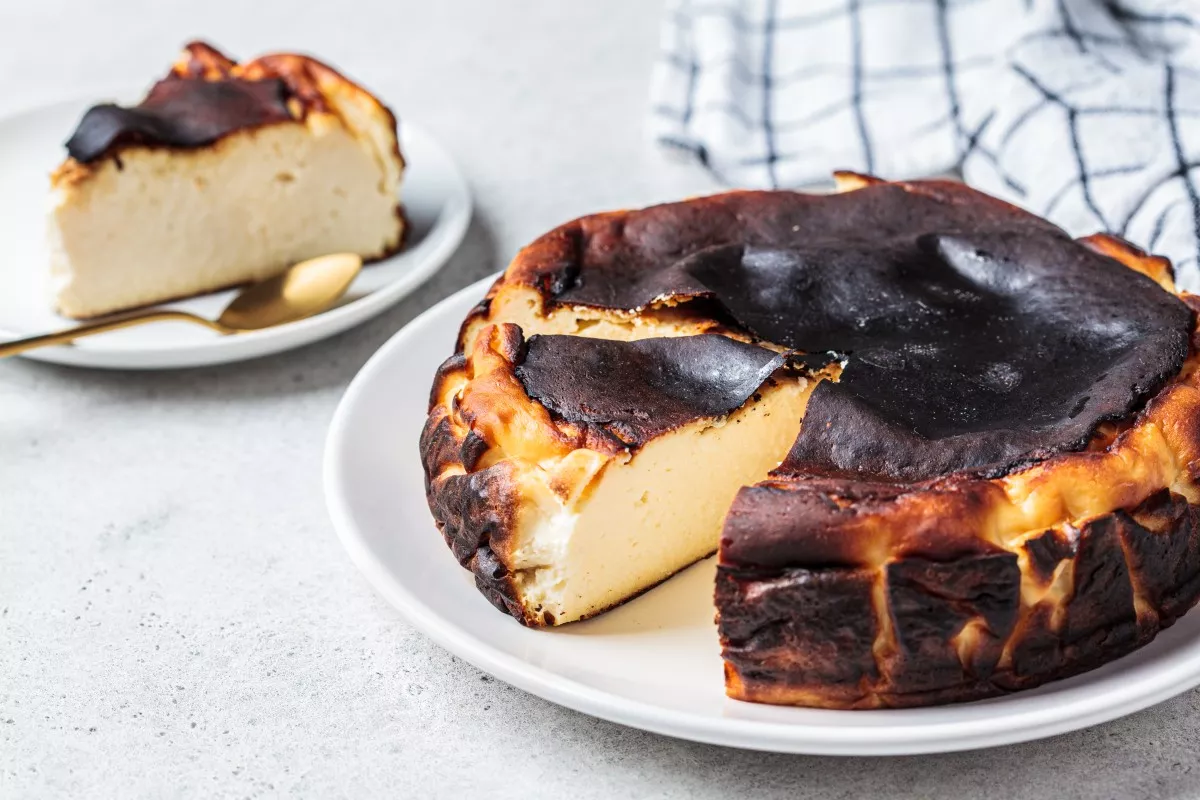 For the preparation of a Basque cheesecake:
use at room temperature ingredients;
mix the ingredients slowly, better with a whisk, it is impossible to beat;
burn at a temperature of 260-300 ° C, if less, then the crust must be burned additionally in grill mode;
You can not pierce with a toothpick, checking for readiness;
monitor the burning time so that the pie does not turn into a cheese man;
The temperature in the oven is not reduced, as is done during the preparation of the classic cheesecake.
Classic Basque cheesecake – step -by -step recipe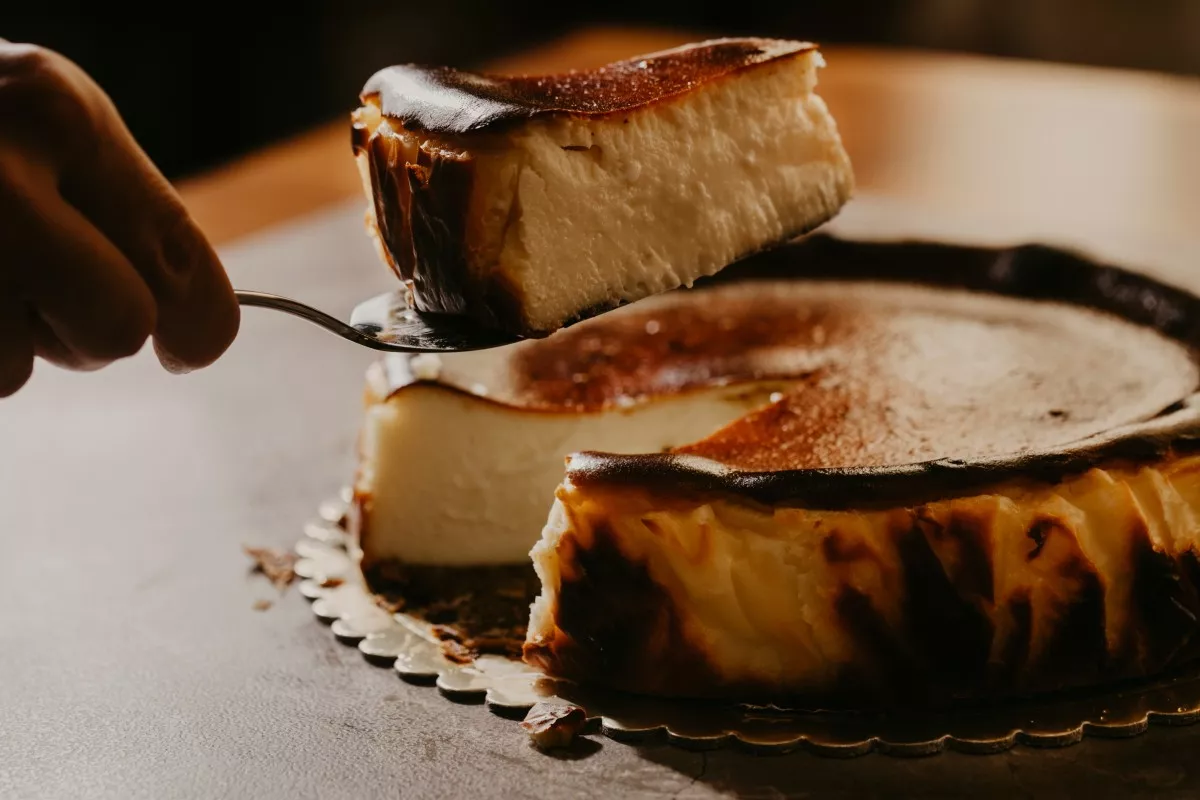 Ingredients:
Cream cheese – 430 g;
eggs – 3 pcs;
sugar powder – 120 g;
vanilla extract, lemon juice – 1 hour.l.
Baking flour – 20 g;
cream (33%) – 270 ml.
Cooking
Cover the container for baking with paper for baking into one layer (not along with the sides) without cutting the tips. First, remember the second layer of parchment in your hands, and then straighten it and lay out on top of the first sheet.
Mix cheese, eggs, sugar powder with a whisk.
Add soft cheese, mix everything with a whisk.
Add vanilla extract and lemon juice, flour.
Gradually pour cream, avoiding the appearance of lumps. Mix everything until smooth.
Bake at 240 ° C for 35 minutes or to the golden middle. The middle of the Basque cheesecake should remain unstable and trembling like jelly when shaking.
Let it cool completely without taking it out of the form.
Place in the refrigerator at night.
Cut with a hot knife, each time dipping it into the water and wiping it.
How to cook a bascist cheesecake with salty goat cheese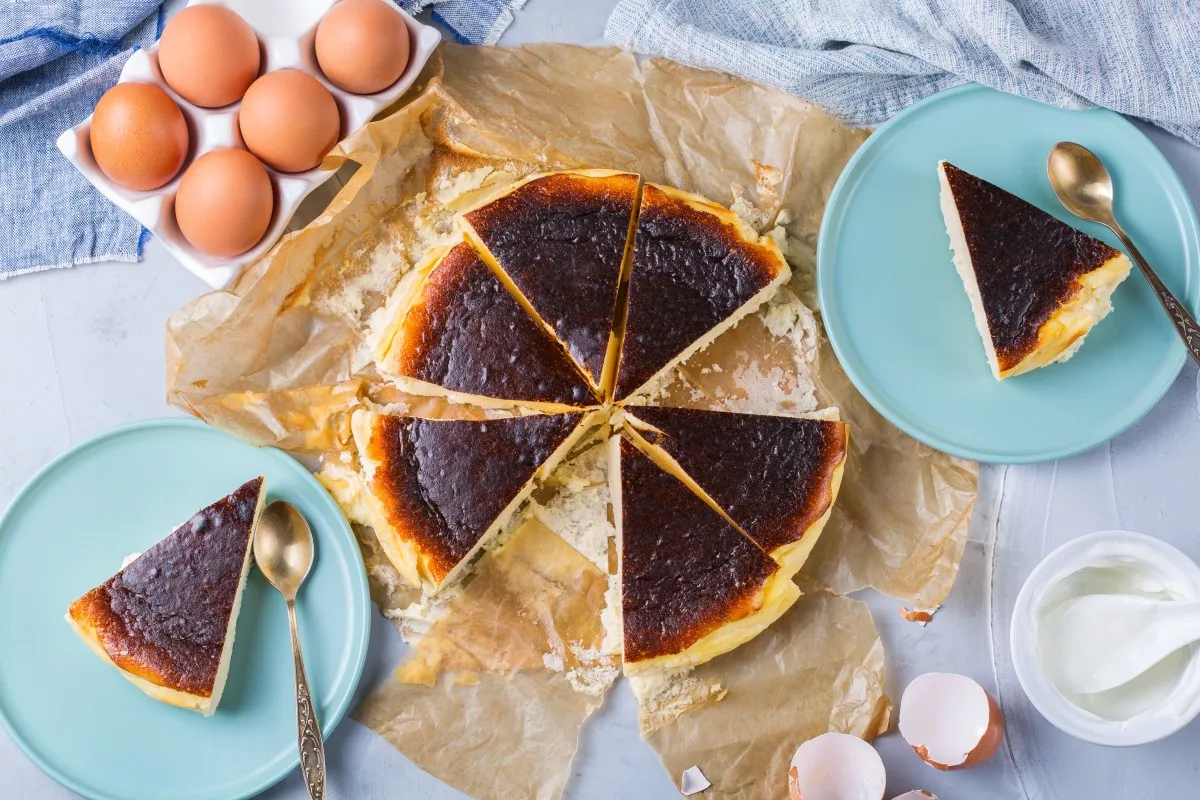 Ingredients:
Cream cheese Philadelphia – 350 g;
young goat cheese – 300 g;
erytritol – 25 g;
eggs – 6 pcs;
cream (33%) – 375 ml;
salt – a pinch;
vanilla – drop;
Xantan gum – pinch.
Cooking
Mix cheeses if the goat is hard, then use the mixer. A homogeneous cheese consistency should be obtained.
Add cream, eryritol, mixing all this with a mixer at low speed.
Enter the eggs one at 1.
Add vanilla, salt, gum to the mass. Interfere with another 30 seconds so that the mass becomes homogeneous, while it should remain liquid.
Cover the shape of two sheets of baking paper overlap.
Pour the dough into shape.
Bake a cheesecake in the oven, preheated to 270 ° C.
Let the dessert cool at room temperature, and then place it in the refrigerator at night.
Cut with a very sharp knife, which must be dipped every time in boiling water.
Basque cheesecake with strawberry-raspberry sauce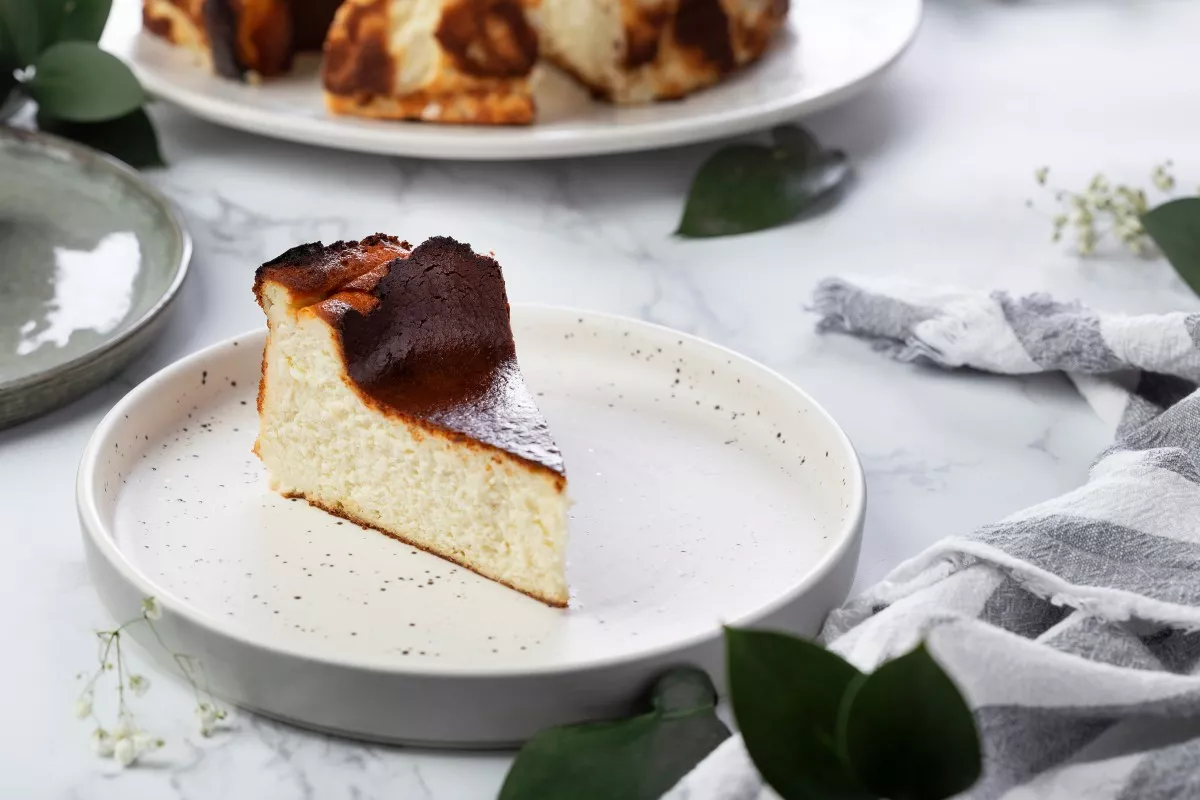 Ingredients:
milk – 200 ml;
Curd cheese – 300 g;
butter – 60 g;
eggs – 6 pcs;
sugar – 140 g;
flour – 60 g;
corn starch – 20 g;
Lemon zest.
For sauce:
strawberries – 250 g;
raspberries – 150 g;
water – 100 ml;
sugar – 50 g;
corn starch – 10 g;
Liker – 20 g.
Cooking
Mix milk and cottage cheese, put in a steam bath until a combination in a homogeneous mass.
Add softened oil to the curd mass.
Separate the yolks from proteins, beat them from 40 g of sugar.
Add sifted flour with starch in several tricks so that lumps do not form.
Grate lemon zest, add to the prepared mass.
Beat proteins with the remaining sugar to hard peaks. Enter in three receptions in the dough.
Pour the dough carefully into a silicone form, put it in a deep baking sheet with water on one finger.
Bake at 160 ° C in a preheated oven for 80 minutes.
Turn off the oven, open the door, leave for another hour.
Take the water, let it cool completely in the oven.
Remove from the oven, completely cool and place in the refrigerator for 3 hours.
For sauce:
Bring water and sugar to a boil, crush 50 g of berries there.
Place them in a stewpan, let them boil for 5 minutes.
Dilute starch into 20 g of water, pour into the sauce with a thin stream.
Let the mass boil for 2 minutes, pour a fruit liquor.
Remove from heat, let it cool.
Connect the sauce with berries, gently pour everything onto the cheesecake.