South Korean series "Game in Kalmara" – New object for discussion around the world. The tape shot by the Netflix streaming service has already been recognized as the most popular foreign series in history, and all the details shown in it instantly took off to the peak of popularity. Therefore, fans bought all the thematic clothes and accessories, like the heroes of the tape, began to do manicure with the symbols of the series and even copy some games from the South Korean drama.
In one of the episodes, the heroes of "Games in Kalmar" took a very interesting test: they cut out a needle of crispy baramel cookies with a needle. The one whose figure would break out of the game will break out. Fans instantly picked up "sugar honeycombs": they began to cook cookies and also arrange ten -minute competitions.
The key to the popularity of the game in its simplicity, curiosity and opportunities Encourage tasty After the end of the competition. In addition, she has no subtexts, so you can try it to those who do not plan to write themselves in the list of fans of the "game in the squid".
What is sugar honeycomb, how to cook them and play a sweet game, read below.
What is sugar honeycomb
Sugar honeycombs – traditional South Korean treats of caramel, also known as Daltagon. Asians have been preparing them for several hundred years, however, the treats were very popular after they told him about the game in Kalmara.
Sugar honeycombs from "Games in Kalmara": Recipe
View this publication on Instagram
Publishing from gingerbread from Dolka! Vinnitsa (@dolka.CAKE)
Ingredients:
sugar (6 tablespoons);
soda or baking powder of dough (⅓ tablespoon).
Inventory:
pan with a thick bottom or pan;
silicone blade or spoon;
Parchment paper.
How to cook sugar honeycombs:
Put a pan or pan on medium heat, pour sugar into it and stir smoothly with a spatula;
When sugar melts (it takes an average of 5-7 minutes) and turns into caramel, you need to immediately remove the pan from the fire so that the mixture does not burn;
In a hot caramel, you need to immediately add soda and quickly mix until smooth;
The hot mixture should be laid on parchment paper in small circles. It is important to stretch the honeycomb on parchment paper with a spoon so that they turn out to be thin;
After 30-60 seconds, caramel circles can be pressed with cookies baking with cookies to create a contour of certain figures on them;
parchment with sugar mass should be put in a dry warm place for several hours so that the honeycombs freeze;
After hardening, sugar honeycombs can be easily disconnected from parchment.
How to play "Sugar Sot"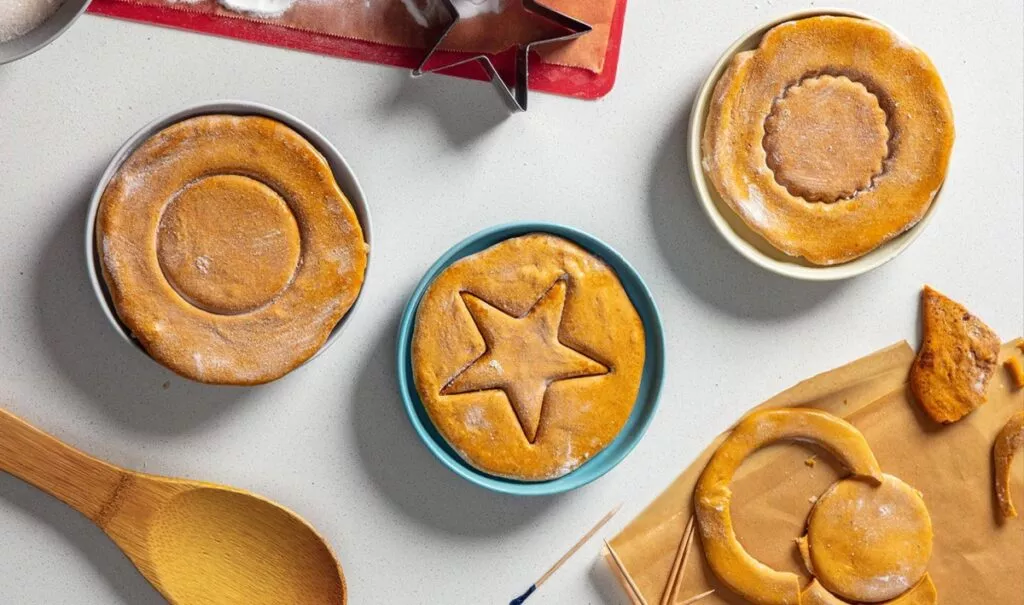 Playing sugar honeycombs is very simple: all participants need to distribute one caramel liver with prints of figures, as well as on a thick needle. In ten minutes it is necessary to scratch your figure with a karamel circle with a needle. The one who cut out the figure faster and did not break the cookies wins.