In every corner of London (and every other place in the UK) its pub, where local residents come, as if to their house. Actually, a pub is a perfect house. Without a wife, children and pets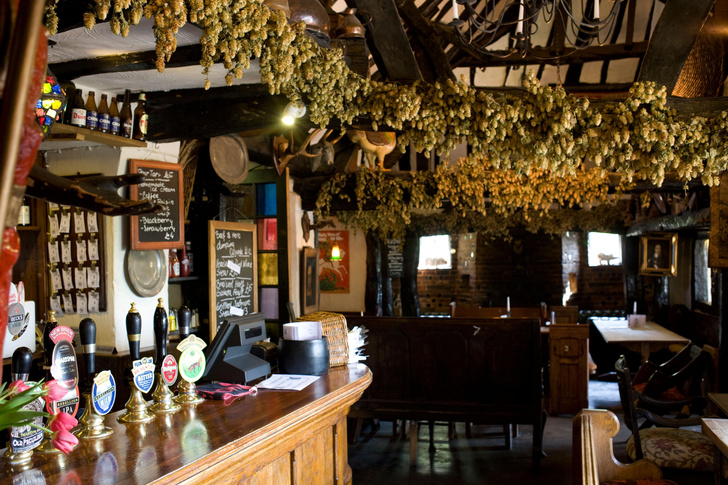 Therefore, a pub and look like a house: with a fireplace, sofas and paintings on the walls. More precisely, he looks like an ideal house of his era. In the swinging sixties, the perfect living room looked like the wigws of the North American Beatniks, and in the eighties, brocade curtains, porcelain on the shelves, fireplaces in tiles and sints with a sittest. However, not all pubs are chasing fashion.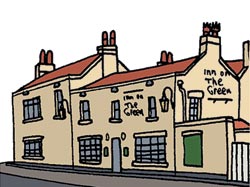 Do not sit down at the table (unless you are in Dublin or not in a gastropab, that is, a pable-restaurant) and do not wait for you to serve. You must go to the bar rack yourself. If there are a lot of people in the pub, the rack will probably have a shirt. Never try to get ahead of a neighbor in this invisible line. Here everyone treats each other carefully and do not violate the priorities. As soon as the free space at the rack is formed, you can take it.
Of course, and here you are not al1. But a good bartender knows who came up first. Do not try to attract his attention with shouts "Hey!"(Unless you are old friends with him), and if you are impatiently starting to knock with a coin on the counter or to express dissatisfaction loudly, you may be exposed at all. If you did not like the bartender, he can flatly refuse to serve you and is not obliged to give any explanation: a pub is a private institution as a house, and there is no mournful book. Don't like it – find another.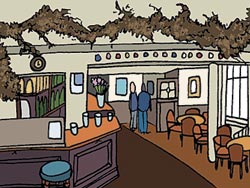 The pub the name of The Sir Richard Steele is close to me literally, because it is located four doors from me. I go there every evening to relax after work and get rid of Sumbur in my head. However, Sumbur usually does not decrease: this pub is visited by a very motley, curious audience, hunting before talking. Famous jazz singers (this is a pub with music), and some alcoholics from malyars, and drug traders look here. And on the second floor there is a club of satirists and poppers.
Among the friends of Richard Steel were both Jonathan Swift and Goldsmith – in general, all the largest writers of that era. They drank and talked, so the pub was also a place where great literature was happening. Now after six in the evening conversations in pubs are usually scored by loud music. In my pub is relatively quiet, and on the walls there are shelves with books. I thought it was, for scenery. I took at random one volume – it turned out that Gogol's Dead Souls in English.
Illustrations of Andy Caunwil